About Us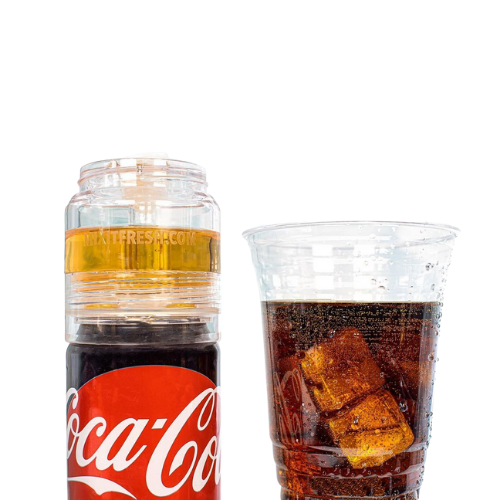 Our design
Mixit Fresh has spent 7 years of hard work brainstorming with two different engineering firms to create a completely uniquely designed device made specifically to satisfy your creative needs. After 4 patents issued, a lot of sleepless nights, trials, and mistakes, we finally created a product that will change the way you drink. After using MixIt, you should never be satisfied with a single flavor drink again.
How We Are Different
Premium Quality
Our product is made of high grade PET plastic that is dishwasher safe (top rack) and easy to disassemble and put back together.
Store and Enjoy Again
Since the MixIt attached directly to your can of choice, you can easily drink some now, store in the fridge and take out later to enjoy with the same great taste. Our top actually seals the can so everything is as fresh as when you opened it.
No Glass, No Ice
With the MixItFresh you never need glasses or cups of any kind. This means your mixed drink can go anywhere you do including beaches, parks, events and so much more!
Endless Possibilities
Since you control the mix and the can you can literally create a limitless number of drink combinations. You can even get super creative with both alcoholic and non-alcoholic drinks. Kids love the MixIt because they can create so many different flavor combinations -- it's endless enjoyment!
Perfect Mix Every time
With endless possibilities, everyone can find their perfect mix each and every time
Buy MixItFresh